Good Afternoon FHSA Families! Check-in will take place August 4th and 5th from 10-7 in the cafeteria! 🦅💛💚🦅 Please bring proof of address if any updates are needed!
Good Evenings Parents, 7th and 8th grade football practice will officially begin on Monday August 2nd. Practice times from August 2nd-August 6th and August 9th-12th will be from 4:00pm-6:00pm. Buses will be provided. Students will need to make sure they have a current physical. If you have any questions please feel free to contact me at
Brandon.randle@lrsd.org
.
Good afternoon 7th and 8th grade parents, on next Thursday August 5, 2021 we will be having an Eagle Sports parents meeting for any athletes that plan to play any sports this school year. The meeting will be held in the gym and will begin at 6:00pm.
20-21 Yearbooks can be picked up this Wed, Thurs, and Friday from 11-1. Former 8th graders who are unable to pick up at this time will have their books mailed next week. Any current students who are unable to pick up will receive their books on the first day of school. We have a few extra copies which can be reserved via the link below. We also have a few 19-20 Yearbooks left and are selling them for $20. Please also use the link below:
https://forms.gle/b2apE56ZYJ6snfET6

Congratulations to the 21-22 Volleyball Team! Alyncia Jones Annabelle Conrad Amiya Goolsby Kailee Brown Madison Morris Zunyha Albert Londyn Giles Deniyah Bridges Treasure Harrison Deandra Williams Danielle Jones Khenady Williams Claire McClinton Lois Hookstra Trinity Strickland Parys Finley Makylah Palmer India Smith Please send a text to 5013982378 with the following information Email and phone number. Please include your name and your child's name! Thanks, Coaches Johnson, Piggee, Riley, and Randle

Greetings Eagle Family 🦅💛💚 We are looking forward to a great school year! School Supply Lists, Eagle Extravaganza and Middle School Orientation dates will be posted soon to our school website!! We can't wait for students and parents to tour our school, however, we want to structure these events to ensure the safety of our teachers, students, staff, and parents!!
For those who ordered a 20-21 yearbook, pick up for these will be July 28-July 30 from 11-1 each day. Any students who are unable to pick up their yearbooks at this time will receive their yearbooks the first day of school. Any former eighth graders who are unable to pick up their yearbooks at this time, your books will be mailed the following week. A second message will be sent out for those who are interested in purchasing any leftover books. Questions-email
Amber.harbin@lrsd.org

Let's get inspired to read if you haven't already this summer. Yashika, rising FHSA 7th Grader, has read over 300 books since the pandemic began last year. Way to go Yashika!
Good Afternoon Eagles, I hope everyone is having a great summer. Any 7th and 8th grade athletes that are planning to play football this upcoming season our first official day to begin practice will be August 2nd. We will begin football workouts and conditioning next week on July 20th from 7:30am-9:00am. Workouts and conditioning will be July 20th-22nd and July 26th-30th with practices beginning on August 2nd. All students should arrive with a copy of their current physical. If you have any questions please contact Coach Randle at
Brandon.randle@lrsd.org
Robotics Camp is off to a great start!!!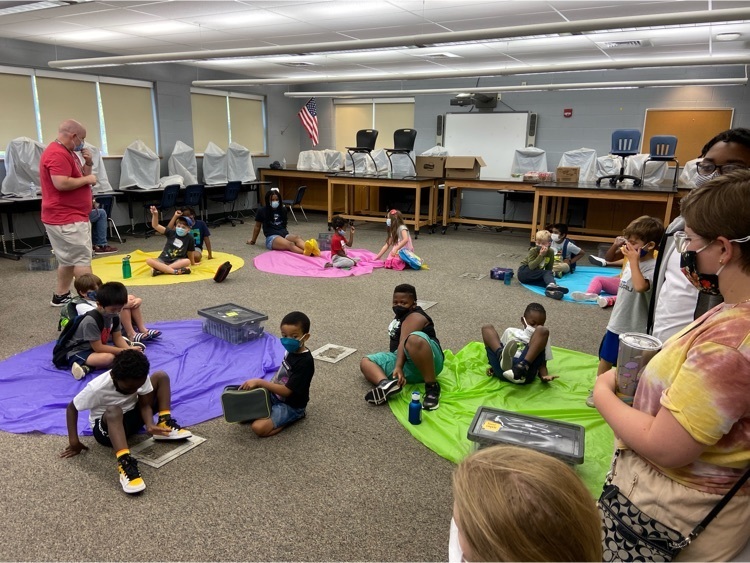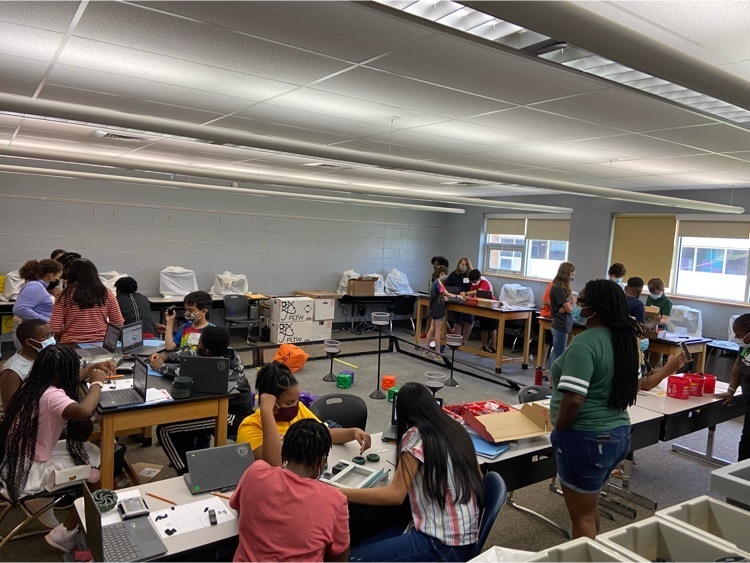 FREE COVID Vaccinations for anyone 12 and older, courtesy of Express Rx on Cantrell. First come, first serve from 5:30-7:15 at our STEM Block Party tonight at Hall STEAM Magnet!
Summer Music Showcase starts now:
https://youtu.be/spyXPjczqXE
STEM Block Party tonight at 5:30 Hall High. Free hotdogs, food trucks, and information!
Check us out on Fox 16! Awesome students up early representing FHSA! @michaelpoore1 @lrsd @amybcoop1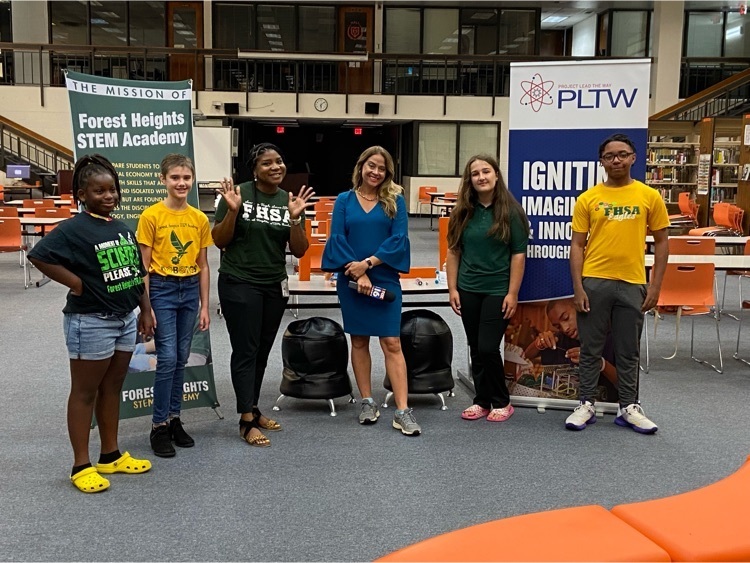 Good Evening Forest Heights STEM Academy Family: Tomorrow, Wednesday June 30th at 5:30 p.m. we will host our first STEAM Block Party. The Block Party will take place in the parking lot at Hall STEAM Magnet. Join us as we share information about our K-12 STEM Program. First Security Back will provide free hot dogs and other food trucks will be available. We hope to see you there!!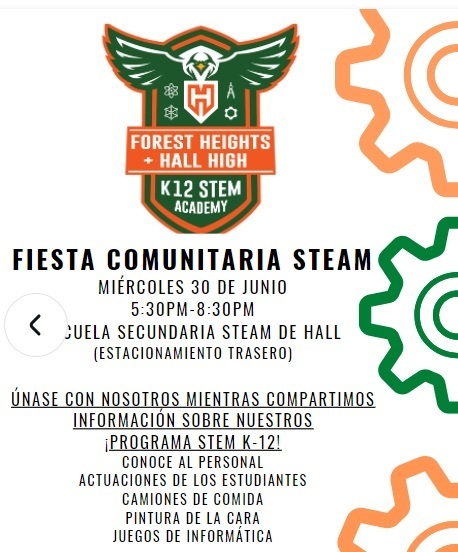 CORRECTION! The Summer School Musical Showcase will take place on Wednesday, July 30 at 2 pm. You can view via Facebook or the YouTube Live link: rtmp://a.rtmp.youtube.com/live2

Good Afternoon! Our Summer Academy will end on Wednesday, June 30th. We will have Tasty Treats Ice-cream on campus for students to purchase. Please view the flyer for additional information!
FHSA is proud to be recognized as a 20-21 @PLTWorg Distinguished Launch & Gateway School. We're committed to helping students own their education by increasing student access, engagement, and achievement through our PLTW programs. @fhstemacadptsa @amybcoop1 @michaelpoore1 @lrsd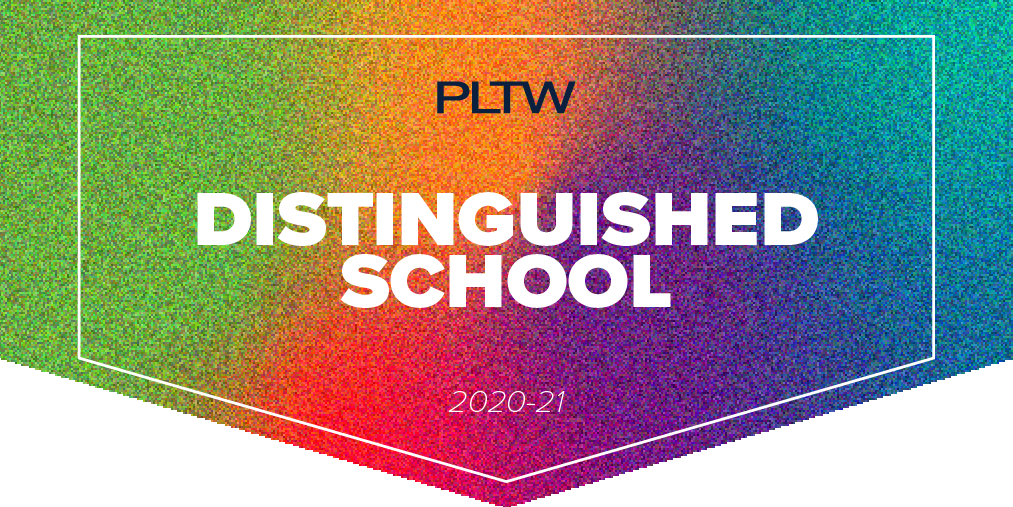 Saturday, June 26 from 11:00 a.m. - 1:00 pm., the Children's Library and Learning Center (4800 West 10th Street, Little Rock, AR 72204) will host a free event featuring "Mr. Keith's Kettlecorn" food truck. There will also be games, prizes, CALS swag bags, tours of the garden and greenhouse. White there , please complete the survey to help the library system!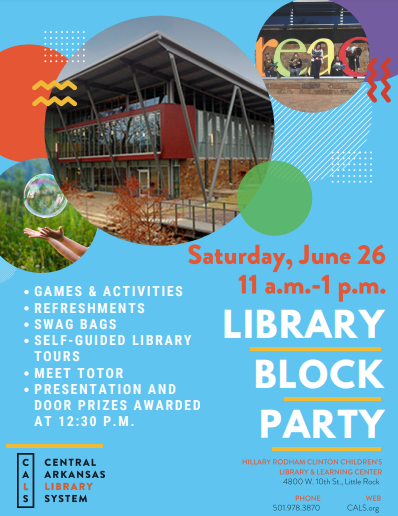 SAVE THE DATE: STEM Block Party. Wednesday, June 30 from 5:30-8:30. Back parking lot of Hall High. Join us as we share information about our K-12 STEM Program. Student performances, face painting, games food trucks, STEM vendors, and FREE hot dogs! We'll see you there!